Spread the word!
When you have a message to take to the market you need a great vehicle to do it with. However, there are so many different ways to talk to an audience these days it can be a bit bewildering choosing the right ones for you.
Whether its print advertising, EDM's, geotagged social media ads or exhibitions, rest assured GP Creative will design a campaign that gets you all the way to your desired destination.
If you have a message you want to get out talk to Gareth on: +64 (0)21 2026 062
Blacks Fasteners fischer Products Campaign
Blacks wanted to tell specific customers about the range of world class products they stock by the German manufacturing giant fischer. This ongoing campaign directed at engineers and architects featured targeted EDM's, posters, interactive pdf's and full page ads in specific publications. The sales of these products doubled in one year and continue to grow.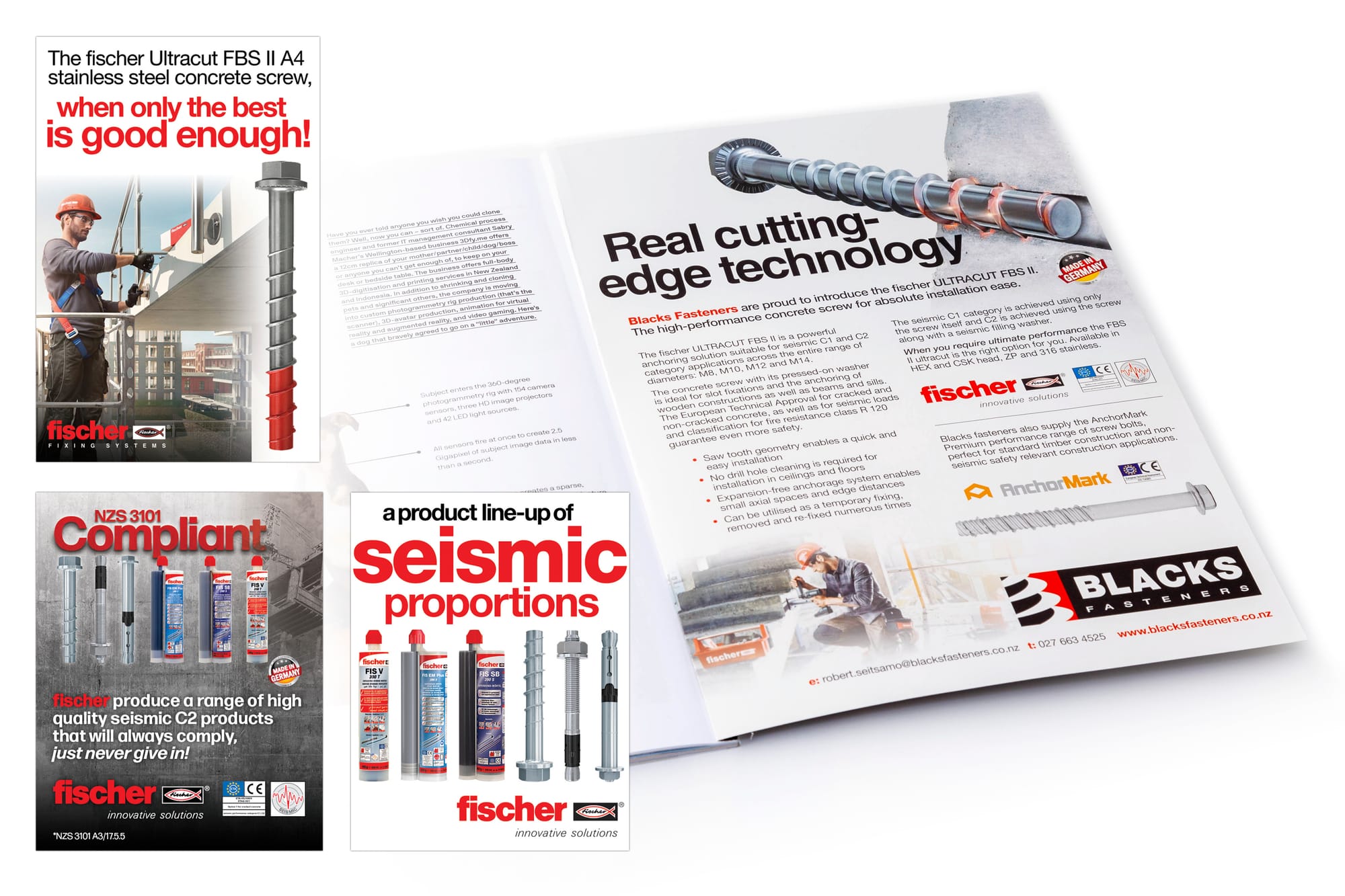 GCH Aviation Flight Training Campaign
GCH Aviation needed to promote their upcoming flight training open night. This is a very exclusive and costly service as it is time demanding and uses very expensive machinery. The promotional material needed to focus on the high quality of the service on offer and the benefits that qualification brings. A series of social media ads, EDM's and printed marketing material were produced that highlighted the quality and exclusivity of the product as well as featuring a Flight Loan that is available to make their dream a reality.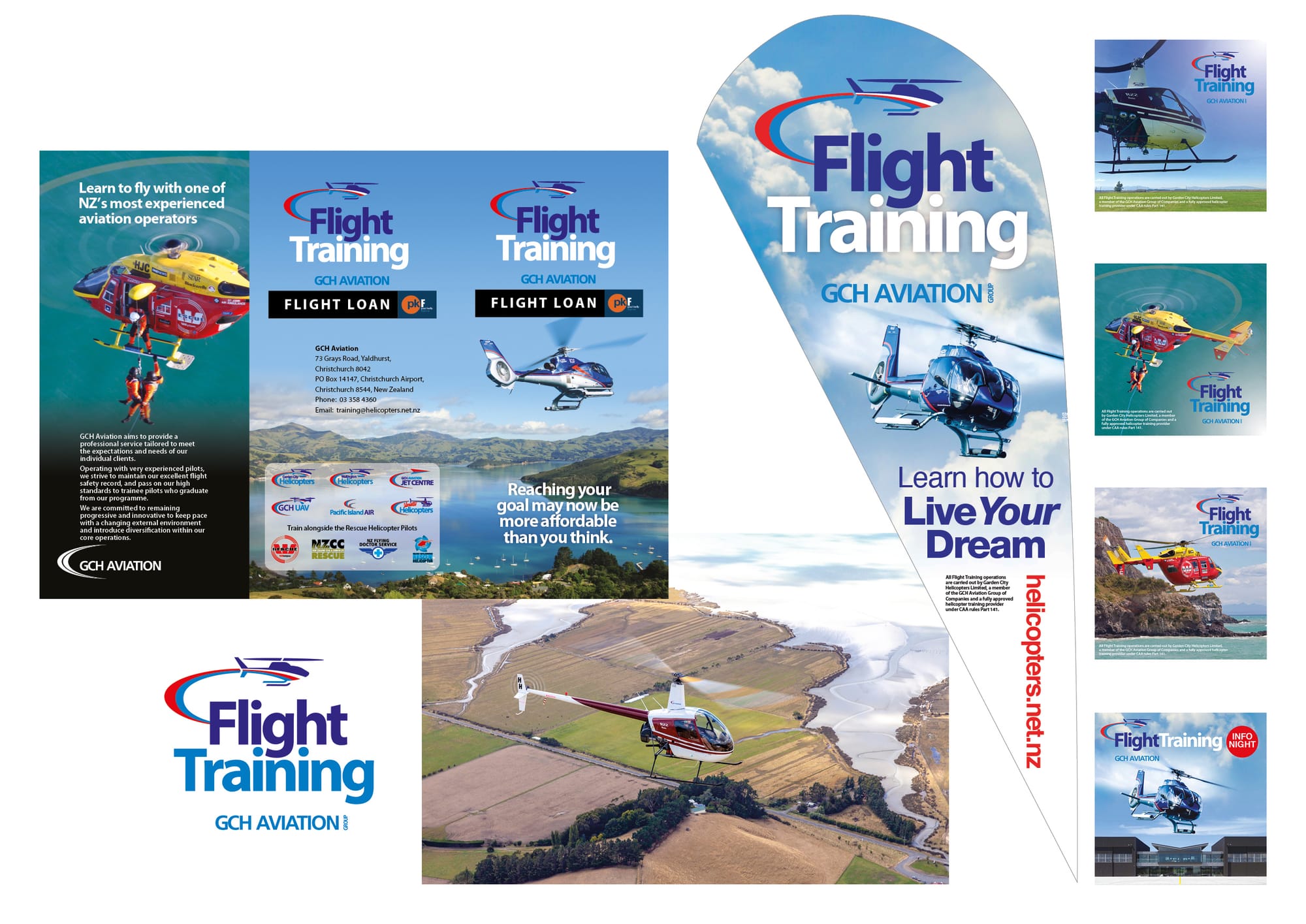 GCH Aviation Scenic Flights Campaign
GCH Aviation wanted to boost sales for the tourism sector of their business so a campaign was launched to drive sales in scenic flights. These aerial adventures take travellers over some of the most beautiful landscapes in New Zealand arriving at exclusive tourist destinations. Attention was drawn to the luxury and speed of the EC130 Helicopter which means far quicker access to a wider range of unique experiences.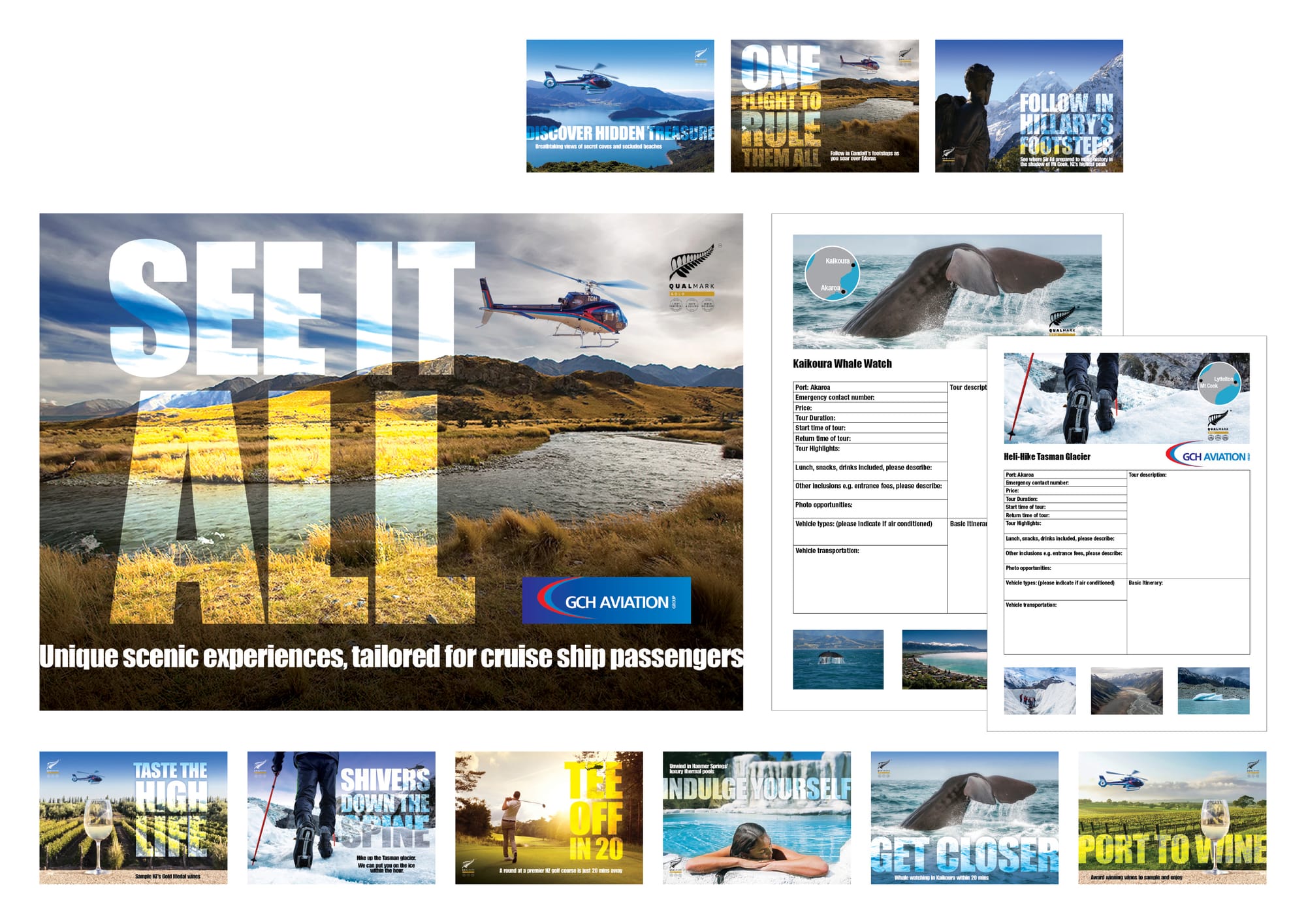 PIA Scenic Flights Campaign
Pacific Island Air (Part of the GCH Aviation Group) wanted to increase awareness of its range of flights to local Tourism Operators, Hotels and tourists on Fiji and the surrounding islands. The biggest hurdle to selling sightseeing tours in this particular destination is that people are already surrounded by such beauty, why would they leave it to go somewhere else? So a series of exhibition stands, printed marketing material and magazine advertisements were created to underline just how remarkable these destinations and experiences are, particularly when viewed from the air. As the ad pointed out, "Paradise. It's just the start".