A picture paints a thousand words.
Do you want your photographs to say generic and bought from a stock library? Custom commercial photography and videography elevates your site from a generic experience to a highly personalised statement. GP Creative specialises in commercial photography in any type of location on the ground and in the air!
Talk to Gareth about your commercial photography & videography requirements: +64 (0)21 2026 062
Canterbury West Coast Air Rescue Trust
When you need great cover shots for one of the most recognised brands in Christchurch you need to raise your game. In this case it was raised about a kilometre above Hagley Park in Christchurch, New Zealand amongst other places. In the space of 2 hours enough high quality shots were taken to build an image library of over 300 photographs that serviced all marketing activities for several years to come.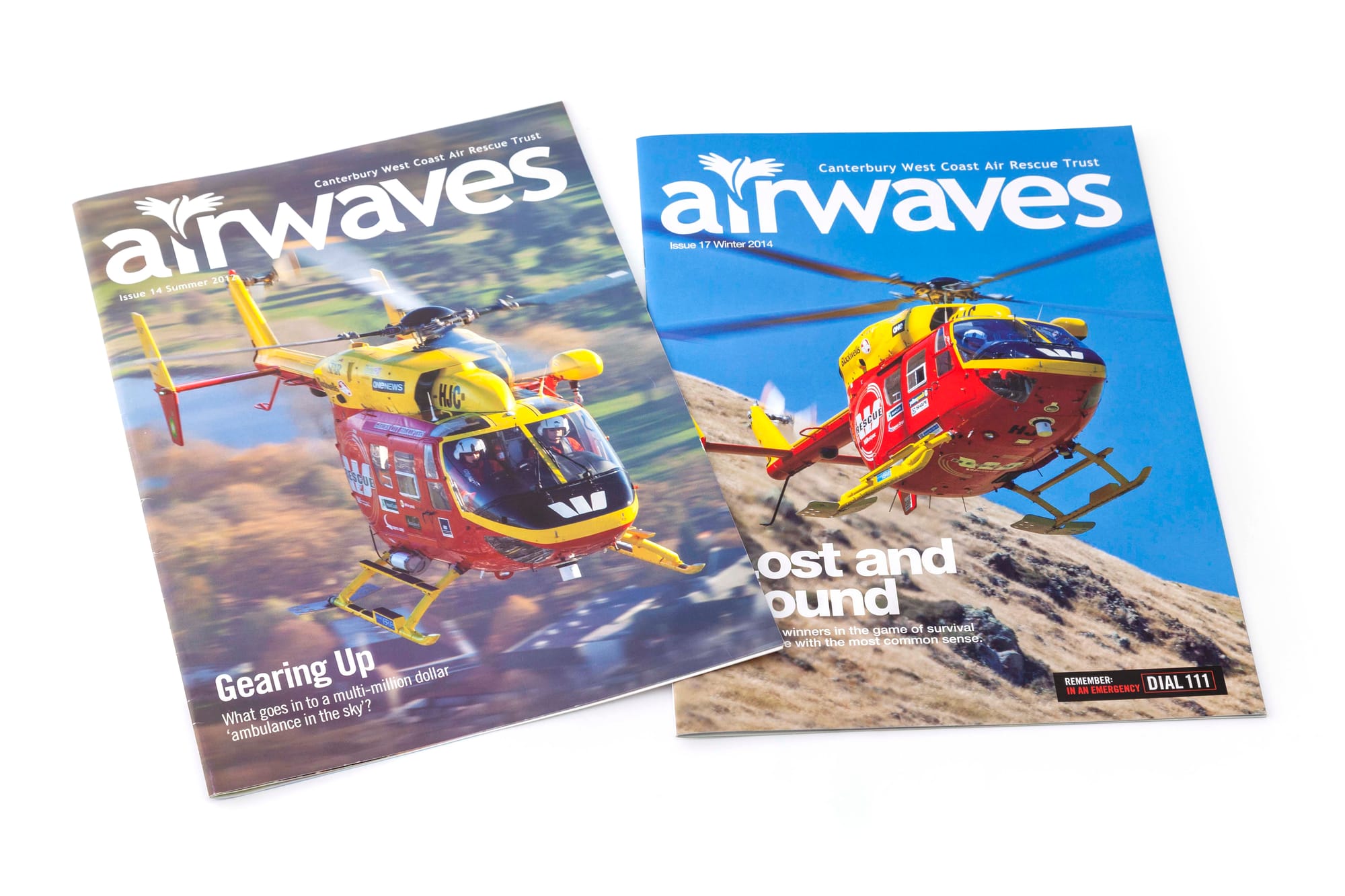 Soul Jewellery
Product photography when done well captures the essence of a subject which then connects it to the one viewing the image. When Soul Jewellery commissioned a calendar featuring 12 of their most iconic pieces the challenge was to present the jewellery in a way that let it shine and be the centre of attention.
GCH Aviation Jet Centre
Dramatic location photography was needed to showcase the spectacular new Jet Centre facility based at Christchurch International Airport. The images were utilised in a printed pitch for the coveted Virtuoso Preferred Status at a trade show in North America. It was well received and the status was awarded a few weeks later opening up the way for executive level visitors from all over the world.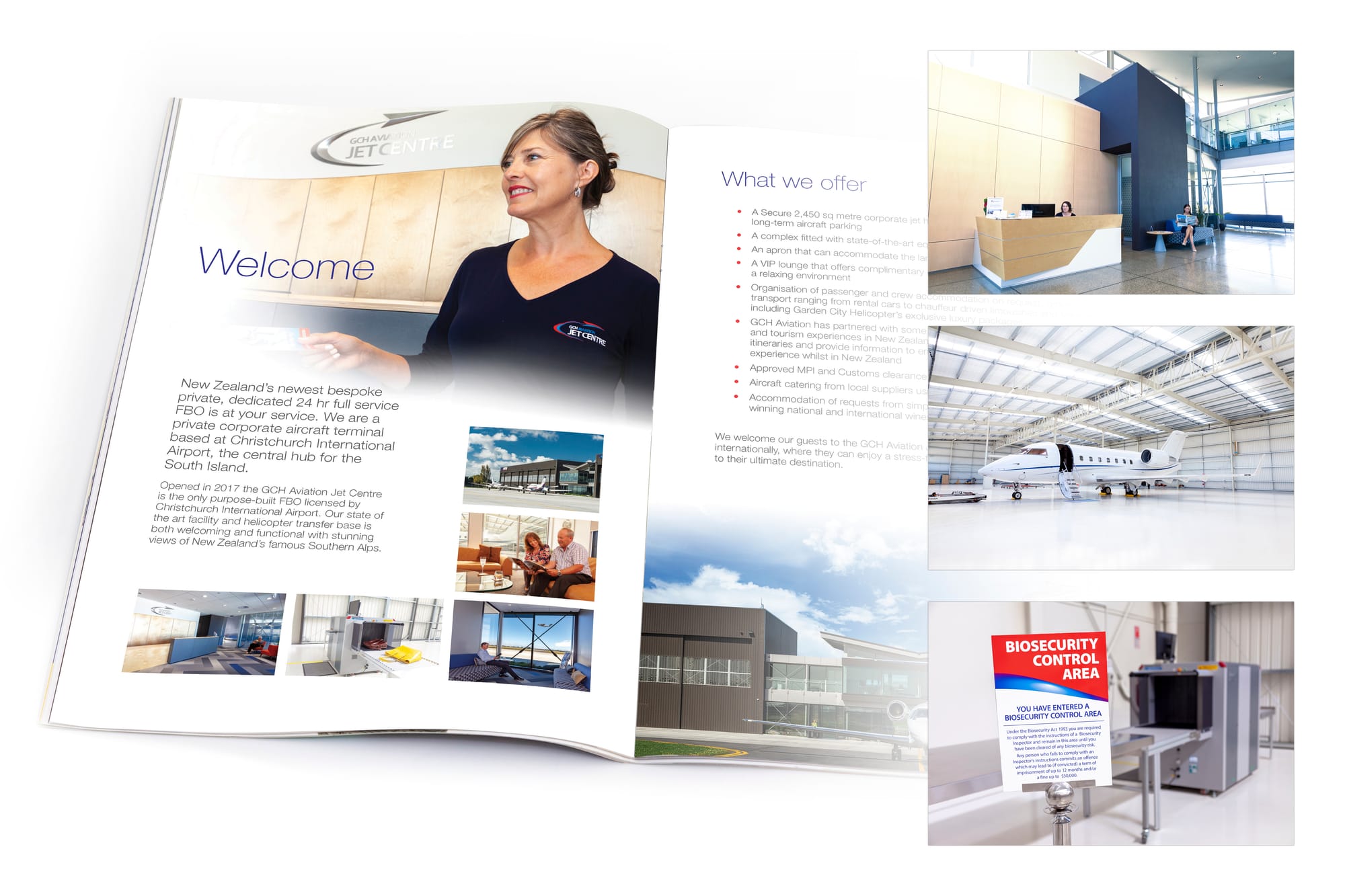 Blacks Fasteners Product Focus
High quality product photography is the order of the the day for these monthly Product Focus flyers. It's nothing complicated just crisp, sharp well lit imagery that tells the reader at a glance what the product is and how good it is.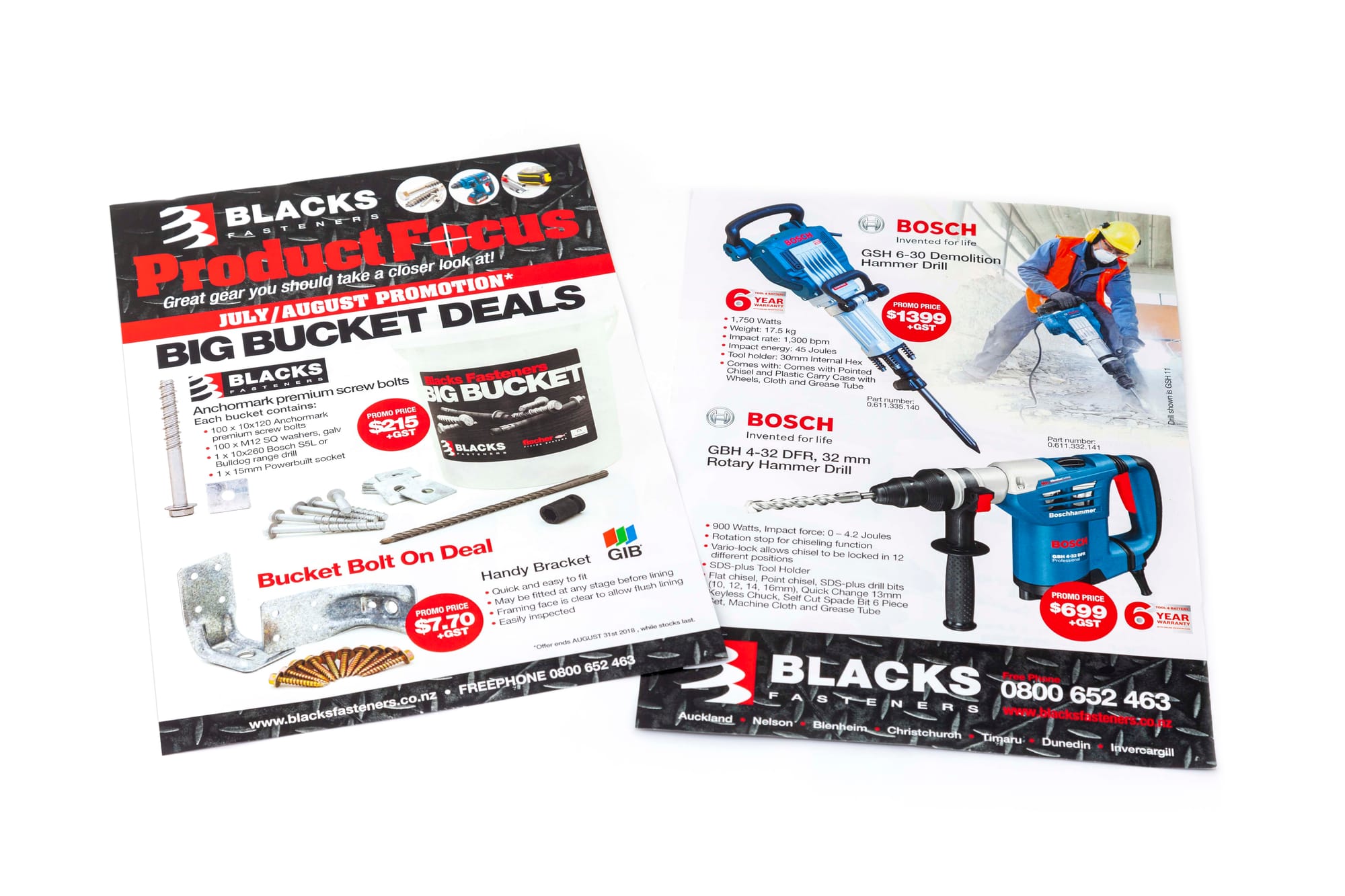 If a picture paints a thousand words a video must paint the whole gallery!
In a world where we are constantly bombarded by visual stimulation it's getting harder to be noticed, great videography is a sure fire way to get people's attention. It adds quality and functionality to your presentations or website, elevating them and providing great credibility. You can demonstrate a product's features and operation or a service you offer in context. This approach immerses a viewer into the subject, delivers real dynamism and answers all the questions a static image never could.