You need a strong web presence!
Very few businesses can survive in the modern world without a good website yet their purpose and functionality has altered drastically in recent years. Gone are sprawling content heavy sites to be replaced by sleek, fully responsive sites that are easy to navigate, get relevant information across quickly and put direct contact one click away!
These are the sites GP Creative build.
Custom photography and videography can elevate your site from a stock photo experience to a highly personalised statement. GP Creative specialises in commercial photography in any type of location on the ground and in the air!
If you need a great website that works hard for your business talk to Gareth today on +64 (0)21 2026 062
Seido Karate Christchurch
A new website was needed to drive membership, inform the public, keep members up to date and preserve the rich history of the sport and the Christchurch based club. This was achieved through dynamic and insightful photography combined with the sympathetic use of textures and symbols that are core elements of Karate.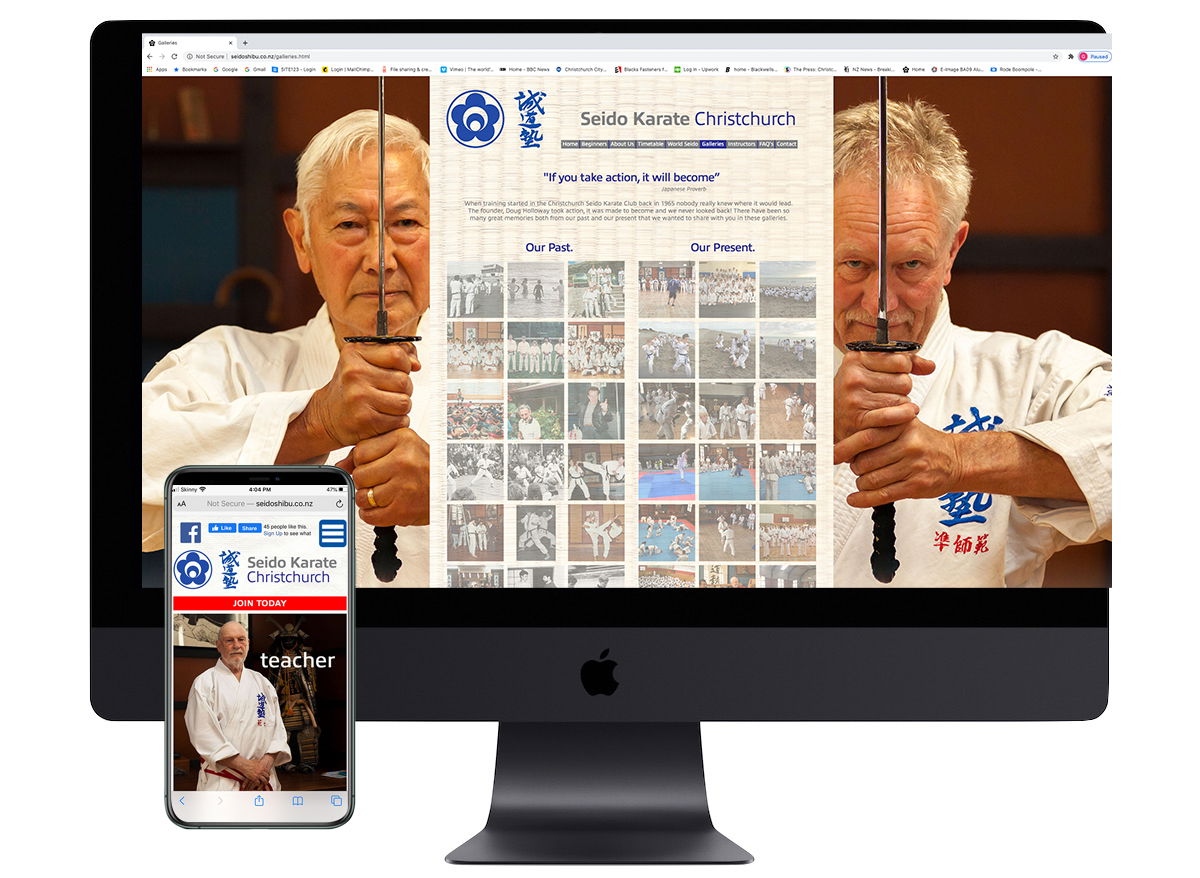 Blacks Fasteners Corporate Website
The look and feel of the the new Blacks website was fundamentally driven by the long established brand that services the construction and engineering industries. The monotone, textured treatment of the bold imagery stands in stark contrast to the red elements of the homepage creating a dynamic opening statement.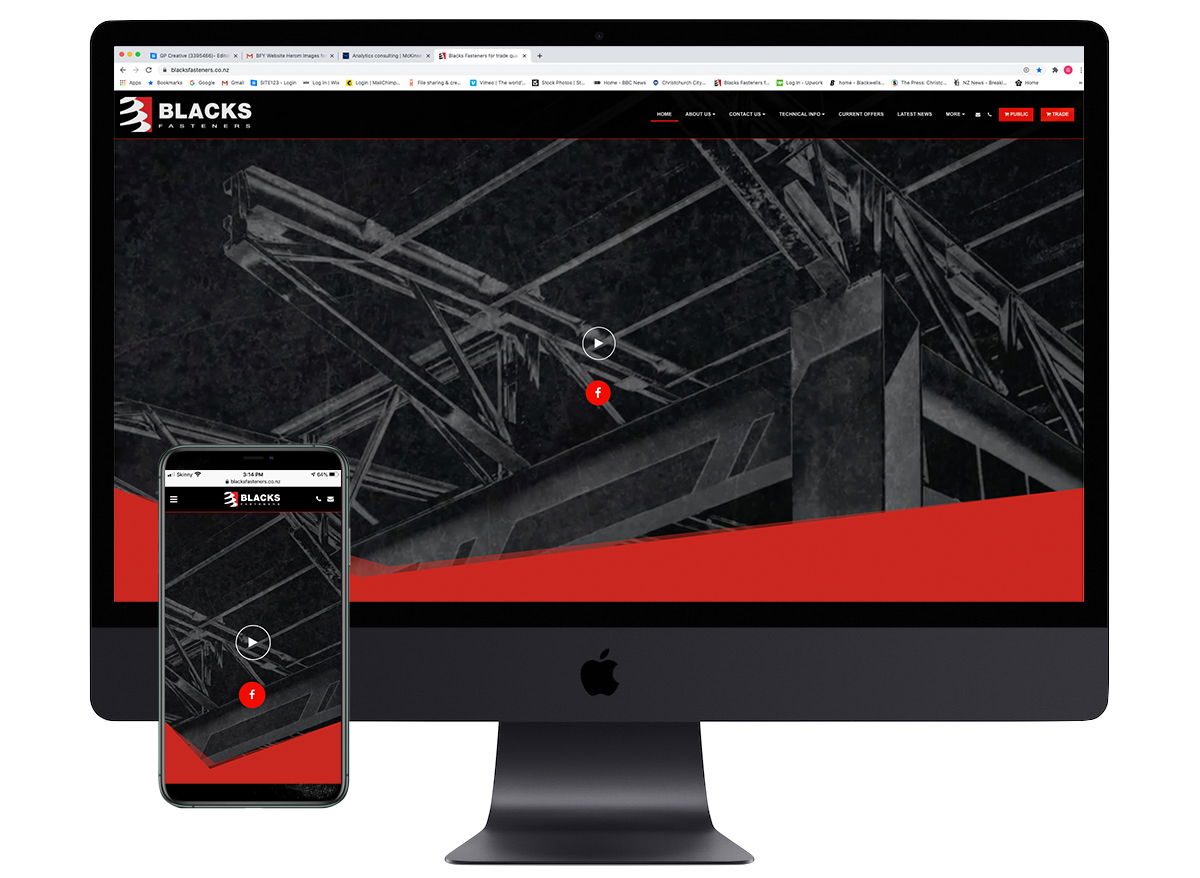 MCC Clean Website
A crisp clean look for a website that takes a no nonsense approach to getting information across to potential Christchurch customers. The personalised photography and informative videography enforce the brand and credentials of the company and leave the viewer in no doubt as to what the pure cleaning process is.